The Ideology of Occupation   January, 2019

In the last couple of weeks, two student groups were battling at Peking university, one of China's most prestigious institutions.  These were battles of words, not fists, but all the more intense for that.

Some might dismiss the conflict as a minor student skirmish over ideology. But the Chinese government reaction suggests that there is a lot more going on – that occupation by a ruling elite can have a light touch, except when it finds itself threatened.   Existential threats, even small ones, must be put down.
To be sure, the conflict at Peking was not a contest for student body president, or a fight over which gendered pronoun to use in addressing a classmate.  It was an ideological fight over who gets to interpret Marxism, and the fight illustrates the extent to which CCP, like every dynasty before it, can be understood as an occupying force.  SupChina has the story-  One Marxist student group is backed by the Party.  The other's WeChat account is blocked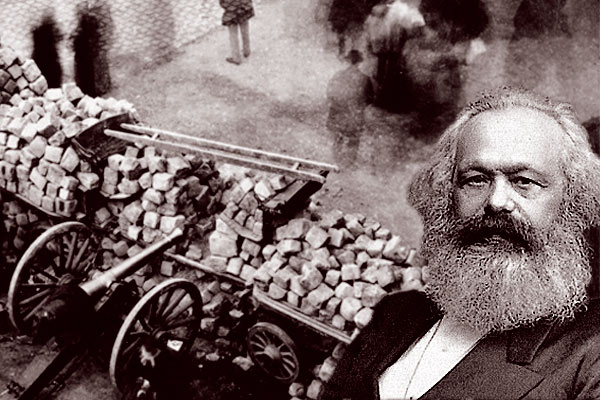 Source:  Socialist Worker - A Time of turmoil shaped Karl Marx's ideas