Similar and different – an occasional reflection
As huge economies with large and diverse populations, occupying about the same land area at about the same range of latitudes, China and the US have many similarities.  Similarities extend to many elements of culture and institutions, good and bad.  The similarities are often surprising; the differences confuse us, but may be a source of new perspectives. 
Domestic and foreign affairs in 2018 – Xi, CCP, DJT, GOP – A brief review - Part 1 of 5  - Government and Party

In 2018, we have the Chinese government, run by an authoritarian party with a grandiose leader, and the US, currently run – we cannot say, governed - by a would-be authoritarian dictator.  Both leaders want to individually dominate state, party, people, and economy.  That is what authoritarian leaders do.   Mr. Xi and Mr. Trump are mirror images, of a kind.  Both are incensed by unflattering portraits -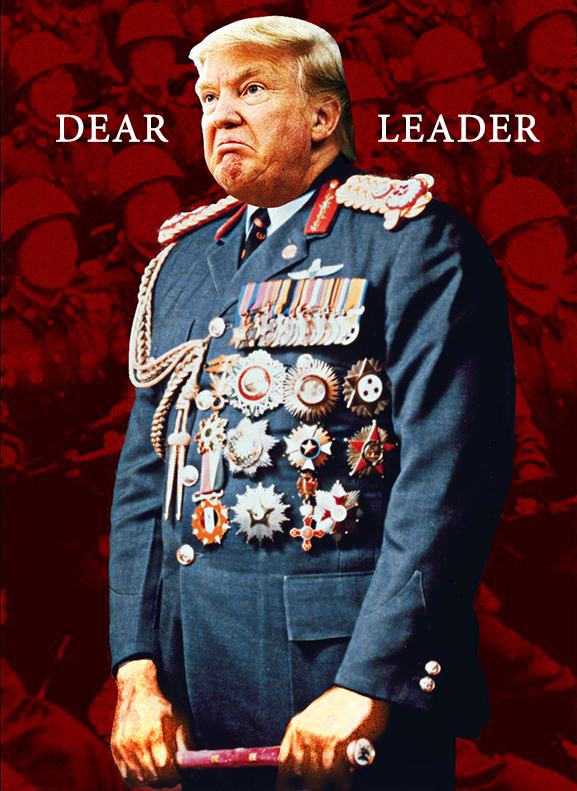 Source: Down with Tyranny  and see Trump asks media to not publish unflattering pictures
Winnie-the-Pooh is now censored in China, and a Shanghai artist who put an altered Xi picture on t-shirts, suitcases, and coke cans was  arrested, facing five years in prison.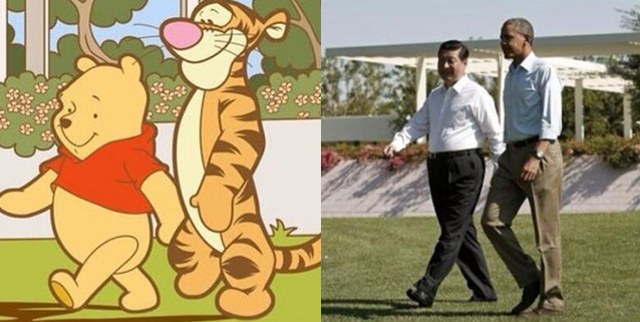 Source: Shanghaiist