Enyce and guanxi and ... chen dongfan               Fall, 2009
Note – this was a couple of months after I began teaching full time in Hangzhou, so I was being sensitive to … everything.  Food, clothes, manners.
Ju la, or as it is sometimes written, Ru la, is an American-sixties style restaurant in the hills of Hangzhou. Chinese food, Chinese patrons, but the design is all exposed and rough-cut wood, with American nineteen-fifties advertising posters on the walls and tables that are enormous rough hewn blocks.  It is very popular, especially on Sundays.  It is a custom to go to a restaurant on Sunday, take a table, and spend two or three hours or more eating and drinking and talking.  No waiters hustling you out as you take your first bite of dessert.  It is Sunday, the one day of rest.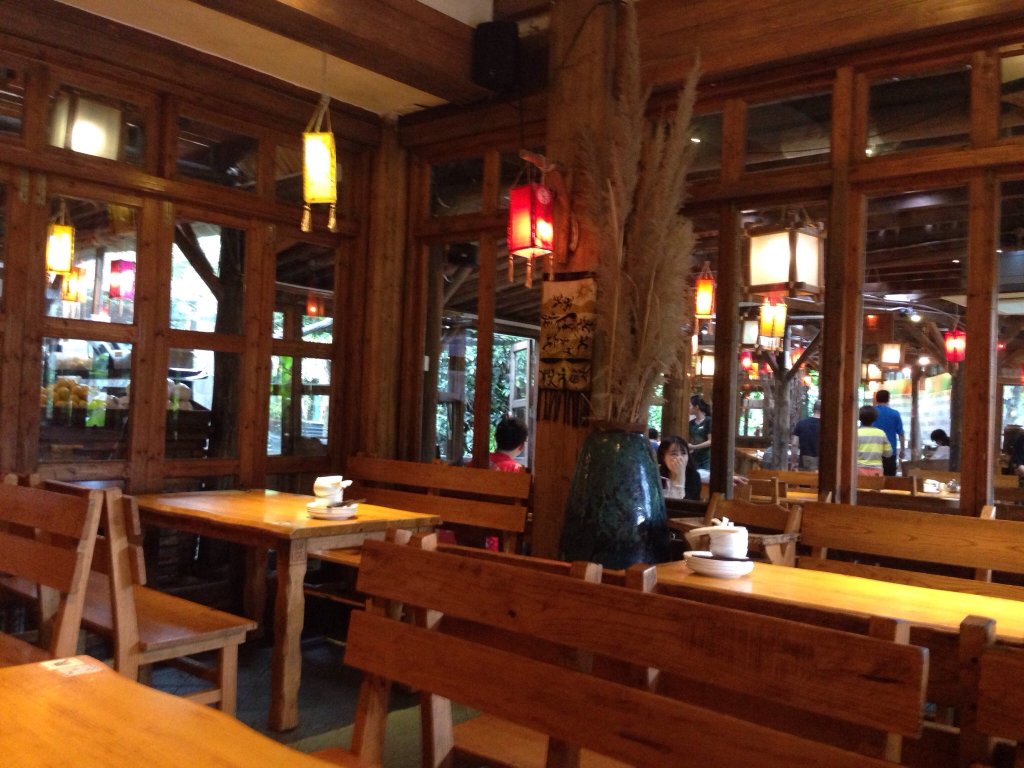 Ju ra       Trip Advisor - Restaurants Hangzhou