Are you getting hammered from the typhoon?   The constant question from the US in fall of 2015 …
 Hangzhou, Xihu District, Shui Mu Qing Hua residential development.  Reporting from the front.  On the fifth floor.

Liu hé lu, the street right outside the school and our apartment complex, was flooded today. That is the only exit from our development.  Late in the day, there was occasional traffic in each direction in the west bound lanes only; a few of the brave drivers who made the attempt did not stall or get flooded out.  Other major local streets were also flooded, and closed.  There is no other way in or out of our development, and all the other developments to the west of us.  The thousands of us were stranded, at least for the rest of the day. The street floods a couple of time a year anyway, so this was not unexpected.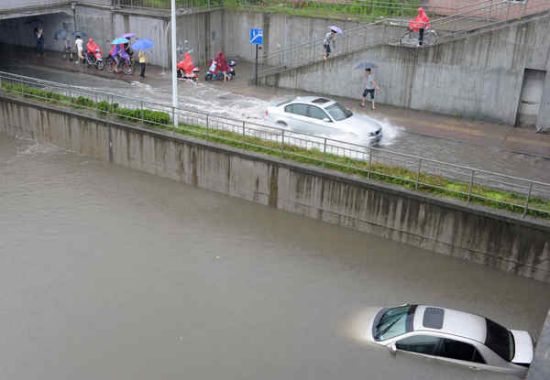 Source: Englishsina.com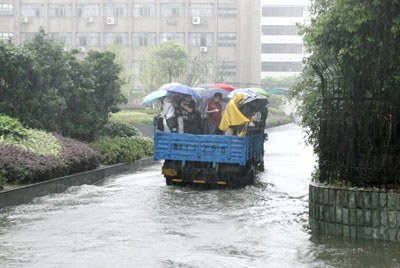 Source:  chinadaily.com.cn