Chinese Officials Threaten Mainland Parents of Student Attending Australian Protest
It is important to remember what we are dealing with.  Let's review -

From the Sydney Morning Herald, August 7 - Chinese authorities approached the family of an international student who participated in high-profile protests at an Australian university and warned his parents of the potential consequences of political dissent.
It has been clear for years that the Chinese government monitors words and actions of mainland students overseas.  There are various means.  Most prominent is the Chinese Students and Scholars Association (CSSA) which operates as a student-run organization on most university campuses throughout the world.  It is now common for students to record other Chinese students expressing negative feelings toward the mainland government or CCP.  Chinese government officials in the foreign country support such efforts.
A mainland student who attended one of the pro-Hong Kong protest rallies at the University of Queensland in Australia later received a call from his mother.  From the Herald –
But within days of the rally the student received a call from his mother in China to say the family had been approached by "a guest".  His mother told him the authorities had issued a warning about engaging in "anti-China rhetoric" in Brisbane and warned him not to "join any events where people are gathered together".  "As long as you do that, we can make sure you're safe and we're safe," his mother told him.  
Chinese officials in Australia praised actions by mainland students to disrupt the protests –
China's consul-general in Brisbane, Xu Jie, subsequently issued a statement praising "the spontaneous patriotic behaviour of Chinese students" at the university in response to "people with ulterior motives [who] conducted anti-Chinese separatist activities".
Government threats to families in China, or threats to Chinese abroad, are a despicable practice.  But it has become standard operating practice in the last decade. 
Put this down alongside threats to Yang Shuping the 2017 University of Maryland valedictorian, who praised fresh air and freedom in the US compared with her experiences in Yunnan.  The  former president of the Chinese Students and Scholars Association (CSSA) at the University of Maryland, told the Global Times  - "Insulting the motherland to grab attention is intolerable. The university's support to such critical speech is not only ill-considered, but also raises suspicion about other motives."  The CSSA called on students from China to make videos promoting their hometowns with the scripted words "I have different views from Shuping Yang. I am proud of China."  Yang received hundreds of negative or threatening social media posts. 

Or the action by the Chinese Education Ministry in 2010 to remove the University of Calgary from its list of approved universities, after Calgary awarded an honorary degree to the Dalai Lama.  That action threatened the ability of Chinese students at Calgary to have recognition of their degree in China.
And the experience of Chemi Lhamo, who by the nature of being Tibetan, and then earlier this year elected as student president at the University of Toronto Scarborough campus, was so threatened by Chinese vitriol, including death threats, that she needed university support;
And threats to Rukiye Turdush, Uighur activist, whose speech earlier this year at McMaster University in Ontario was disrupted in what some claim was activity promoted by the Chinese government.  University students clearly sought Chinese consulate advice on how to proceed with disruption.  Chinese officials in Canada applauded the threats from mainland Chinese students against Turdush;  
And Uighur university students throughout the world asked by the Chinese government to return home immediately, under hostage and harm threats to their parents and relatives in Xinjiang;
And physical destruction of the Lennon Wall at the University of Queensland on August 6.  From the Guardian - The University of Queensland has promised to take action after a pro-Hong Kong Lennon wall on its campus was torn down on Monday night by four masked men. The colourful protest wall – similar to those around Hong Kong and the rest of the world – had attracted hundreds of notes calling for democracy and solidarity with Hong Kong, and opposing the totalitarianism of the Chinese government. Two weeks ago pro-Beijing government protesters clashed violently with Hong Kong international students on the university's Brisbane campus, punching and shoving.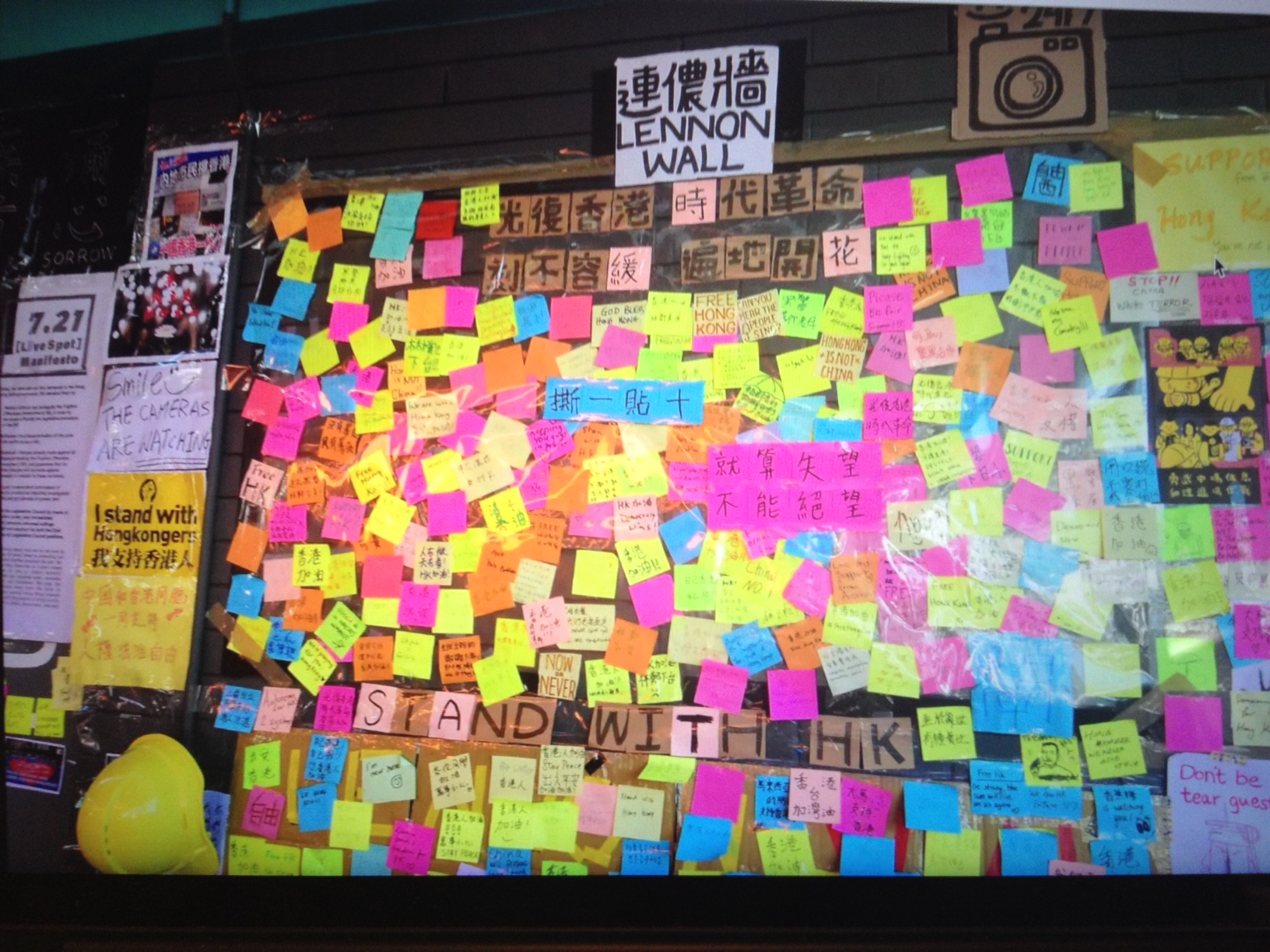 Four masked men were seen destroying the wall.  Students have since put it up again. 
And, of course, the old standby –
Chinese rights lawyer Chen Jiangang-flees to US to escape persecution
In terms of (legal) human traffic, China still exports far more to the US than we export to China.  No sign of that changing anytime soon.  I reported on that at Let's remember what we are dealing with.