Let's remember what we are dealing with ...
 News reporting is so uneven.  No mass shooting in the US is censored information in China - in fact, the news is prominently featured.   From China Xinhua News on Twitter -
 Shootings this weekend at a Texas Walmart and a bar in Ohio have left 30 people dead. Retail employees are taking to social media to say they're terrified to go to work. Workers fear getting shot at their workplace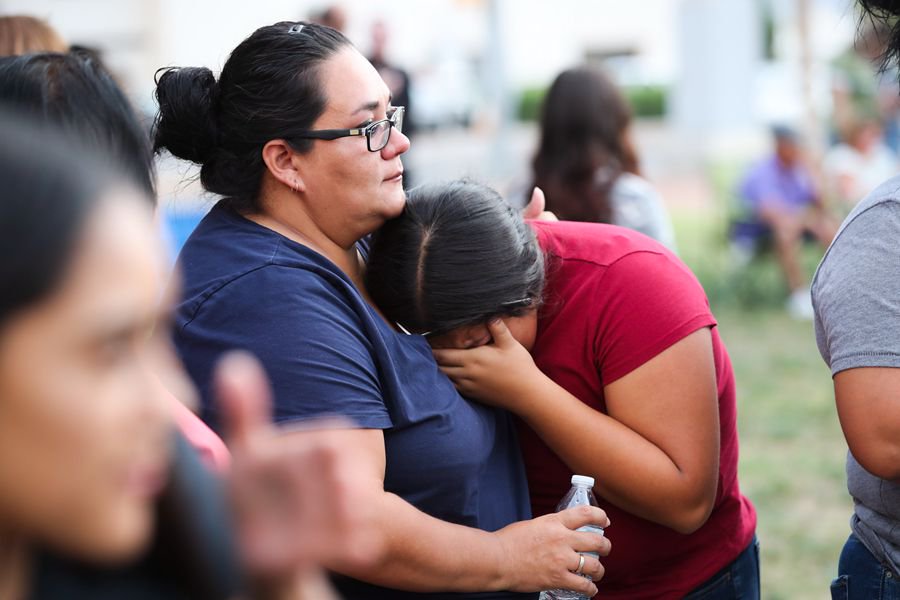 The Chinese government twitter account has several posts on the shootings, with video. 
At the same time, Xinhua completely missed this story - 
Chinese rights lawyer Chen Jiangang flees to US to escape "persecution" in China  
The South China Morning Post did report the story. 
Chen is a human rights lawyer who has been threatened and harassment before. He was representing Huang Yang, daughter in law of disgraced leader Zhou Yongkang.  Huang is an American citizen.  She has not been allowed to leave China over what is termed a rental disagreement, but it is not uncommon to punish relatives of disgraced CCP leaders without evidence of any wrongdoing. 
Huang explained that Wang Cun, deputy director of the Beijing Municipal Bureau of Justice, threatened Chen if he continued to represent her.  Chen was told that he would disappear if he continued to represent his client. 
Chen had been threatened before.  In April of this year, he was not allowed to leave China for a fellowship funded by the US government, citing national security concerns. 
In 2017, Chen's entire family was put on an exit ban list, which has become a common means of targeting Chinese and foreigners who displease the government.
It is not clear how Chen and his family were able to get out.  News reports say that they traveled through several countries before finally arriving in the US.  China Aid, a non-profit reporting on human rights abuses in China, seems to have helped Chen and his family get out.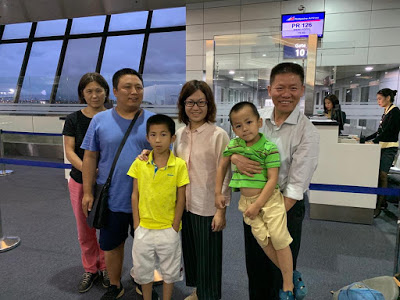 Lawyer Chen Jiangang (second from left) and his family have fled China for the United States  Source: ChinaAid
China Aid, by the way, is a remarkable organization.  It seeks to expose persecution, torture, and imprisonment of Christians and human rights lawyers in China. 
Xinhua seems to have missed this story.   Perhaps international news is more compelling in this case.