Another update at July 24, 2019 - Boris Johnson became Prime Minister today.  From the South China Morning Post -
Boris Johnson, Britain's prime minister-designate, said his government would be very "pro-China", in an interview with a Hong Kong-based Chinese-language broadcaster shortly before he was chosen to succeed Theresa May on Tuesday...
Speaking to Phoenix TV, Johnson backed Chinese President Xi Jinping's infrastructure-based Belt and Road Initiative and said his government would maintain an open market for Chinese investors in Britain.
Crash out is now scheduled for October 31 - Halloween in the US, when goblins arrive. 
Update at June, 2019 - the March, 2019 crash-out has been delayed, but that does not apply to earnest Britain-China cooperation - Sino-UK dialogue yields dozens of outcomes.
The 10th China-UK Economic and Financial Dialogue has just concluded in London.  China will help Britain in its soon-to-be developing country status by offering openings in financial and banking services, among many other programs to help British companies.  From the short article -
Christopher Bovis, a professor of international business law at the University of Hull, said this round of dialogue signified the importance of the future of Sino-UK trade relations, with an emphasis on large infrastructure projects and financial services.
"Both economic sectors will benefit enormously from Chinese investment in the UK, and China is expected to reciprocate with more market access to its evolving economy," he said.
Funny, I didn't hear much support from Britain for Hong Kong protesters in the recent extradition law conflict.

 --------
______
Shuang Yin  Win-Win    February, 2019
Now that a crash-out Brexit seems all but assured, where will Britain turn for trade deals?  The kind of relationship that the British government wanted – like that of Canada or Norway with the EU – takes years to negotiate, under favorable circumstances.  There has been discussion for more than ten years that the special relationship between the US and Britain - forged from the mid-19th century and cemented between President Roosevelt and Prime Minister Churchill in World War II – is no longer so compelling.  The EU without Britain is still a huge and attractive market for US trade in both directions.

As of March 29, 2019 – in a bit more than a month - there will be hundreds of treaties and agreements to negotiate, suddenly, quickly, and in great detail.  Some agreements will probably get done – ability of British truck drivers to deliver goods through the Chunnel into EU turf, and ability of airplanes to take off from Heathrow bound for destinations in Europe using parts and crew that, without certification by the EU, would be not allowed.

But where can Britain turn for trade deals, quickly, without years of complicated negotiations?  What large trading partner is willing to set aside the details of complex agreements when mercantile interests, not to mention future geopolitical support, are at stake?  What large trading partner can act quickly, based on personal leadership from a president or prime minister or general secretary?
In October, 2015, a few months before the Brexit vote, Xi Jinping visited the UK, and  demonstrated his prescience –
"The UK has stated that it will be the Western country that is most open to China," Xi told Reuters ahead of his first visit to the country as president.
"This is a visionary and strategic choice that fully meets Britain's own long-term interest."
UK Prime Minister David Cameron, speaking on CCTV, China's state broadcaster, said the visit would mark a "golden era" in the two countries' relationship.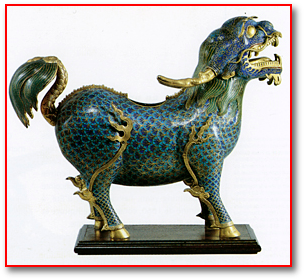 Among items looted from the Summer Palace in 1860 - a blue and gold cloisonné "chimera"—a mythic animal with a lion's body and dragon's head.  The Garden of Perfect Brightness - Visualizing Cultures, MIT    Could the chimera's lion's head be compatible with the British Lion?  

c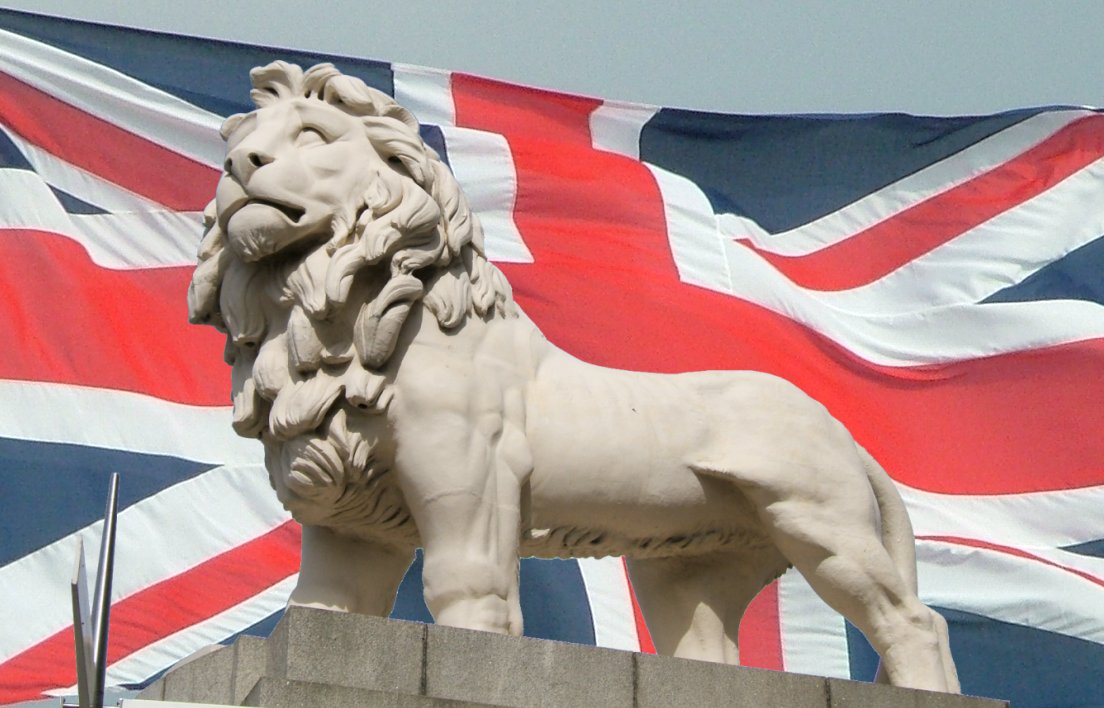 Source: Tracy Ducasse, creative commons license

Politically, China has always been willing to play a long game for economic access, political favor, and "special relationships."   But in 2015, I don't think Mr. Xi was expecting such a quick return on the investment in his state visit.
Even in 2015, Britain said little about China's incursions into the South China Sea.  A bit unusual for the country that used to rule the waves, and administered Hong Kong, Malaya, Singapore, Fiji, the Solomon Islands, and many more.  Britain has said little or nothing about Chinese cyberthreats or IP theft.  Britain was one of the first countries to join the Chinese counterpart to the IMF, the Asian Infastructure Investment Bank. 
In tourism, entertainment, and education, England has become a premier destination for Chinese. A 2015 story from CNN - London has become a favorite destination for young couples to take wedding photos and Chinese viewers are captivated in the millions by shows like "Sherlock Holmes" and "Downton Abbey" … Affluent Chinese parents are sending their children to British schools after some of the most notable names in British education have established campuses in China.
Since 2012, I have written quite a few recommendations for Chinese students to study for a master's degree in England, at Nottingham, Sheffield, Birmingham, and Manchester.  Only one for a student wishing to study in the US.

China in England to date
China has a one-third interest in England's first nuclear power plant in three decades, has substantial investments in the Heathrow and Manchester airports, two premier league soccer clubs, and in London's tallest building.   The UK has been the top EU destination for foreign investment, and is China's second largest trade partner in Europe.  Huawei is a top supplier to British Telecom, with apparently few qualms on the British side.  Huawei has told British lawmakers that it wants five years to correct identified problems that it denies having in any case.  Ok.   In May, 2016,  London was granted the right to do RMB trade closings  and Chinese government bonds can now be issued in London.   The RMB is now included in the IMF basket of currencies used for calculation of special drawing rights, which can be freely traded for currencies of member countries.  Some big Chinese banks, like China Construction Bank and the Bank of China, have adopted London as their European financial center, although that could easily change.  The nuclear plant deal at Hinkley Point will give two state owned Chinese companies a one-third stake in ownership, with Chinese involvement expected in two future nuclear plants, including a Chinese-designed reactor. 
China in England going forward
Better for China, and worse for negotiators in Britain, is that China will still want strong relations with the EU and will no longer see England as the easy backdoor to the rest of Europe.  In particular, British based banks and investment firms will be representing only Britain, not the rest of Europe.  With regard to the RMB clearinghouse function, Britain will provide access to a market of 65 million people rather than the EU 500 million people.
As the UK economy deteriorates, so will the value of Chinese investments in England, but so will the ability of Britain to strike hard bargains anywhere.  British companies in China have been optimistic about the fallout from Brexit.  But to the extent their concerns are with IP theft or cyberthreats, internet access, or unequal trade practices, they should not expect much support coming from London.  Britain will become a less expensive country in which to invest, British goods will become cheaper in China, but British companies selling in China will find a tougher road.  The British companies are not known for doing well in heavily competitive markets like China.  Supporters of democracy and free speech in Hong Kong should not expect any more moral support from Britain.

Britain will need trade deals quickly, China will not, and in such a balance England should expect to give a little more on political support for Chinese foreign policies and trade policies, despite the early reticence of Mrs. May to Chinese deals.  China will see a weak Britain, the former colonialist, opium supplier and burner of the Summer Palace (yuanmingyuan, Garden of Perfect Brightness) in 1860.  There will be artifacts from the looting of the Summer Palace that China will want returned, but there will be more important concessions demanded.  China will want Britain as a partner in establishing China as the global standard-setter in media relations, internet availability, business practices, finance, and foreign trade.  China might be able to get a good part of that agenda.

win-win
For China, the timing is perfect.  The US will need to consider carefully its special relationship with a Britain that has Huawei internet tools and supports Chinese trade and financial practices.  With Europe worried about the nearer threat from the east, in Russia, China may be able to strike better deals in the remaining EU as well. 
Even without a firm trade deal, China will be ready to help Britain as much as it is to China's benefit.  Britain, after all, will be another developing economy in need of assistance, and win-win is always the Chinese mantra in such deals.  A win for China in England, perhaps a win for China in the EU, perhaps a win for China in the UN and other international forums.  In 2019 - 70 years after the creation of "new China" - we may see a new Britain as well.